Product Description
Ordinary crystalline ultrafine silicon micropowder: combined with resin and silica gel can enhance the tensile strength, making the product not easy to tear, not easy to age, not easy to corrode. The product is made from quartz sand through an ultra-fine process. It has a narrow particle size distribution, a large specific surface area, and good replenishment performance. Can be used in coatings, rubber, engineering plastics, adhesives, precision casting, ceramics, refractory materials, electrical industry and epoxy resin.
High-purity molten ultra-fine silicon micro-powder: This product is processed by crystallization and ultra-fine processing after crystallized quartz sand is subjected to non-setting treatment. It has light specific gravity (2.2~2.40/cm3), small linear thermal expansion coefficient, low stress, low radioactivity, excellent electrical properties and physical and chemical properties. Mainly used in plastic and electrical products, plastic sealing materials, silicon silicone rubber, epoxy castables, potting materials, silicone rubber and other chemical fields.
Modified ultrafine silicon micropowder: This product is activated by a coupling agent on the basis of ordinary ultrafine silicon micropowder. It is easy to disperse with silicone rubber, rubber and other rubber compounds. It has excellent mixing, calendering and extrusion properties, and can improve the strength of the product. It can improve the processing performance of the product by replacing some of the white carbon black, which can greatly reduce the cost, especially suitable for Rubber products such as rubber rollers, hoses, wires and insulating sheaths, and silicone rubber products.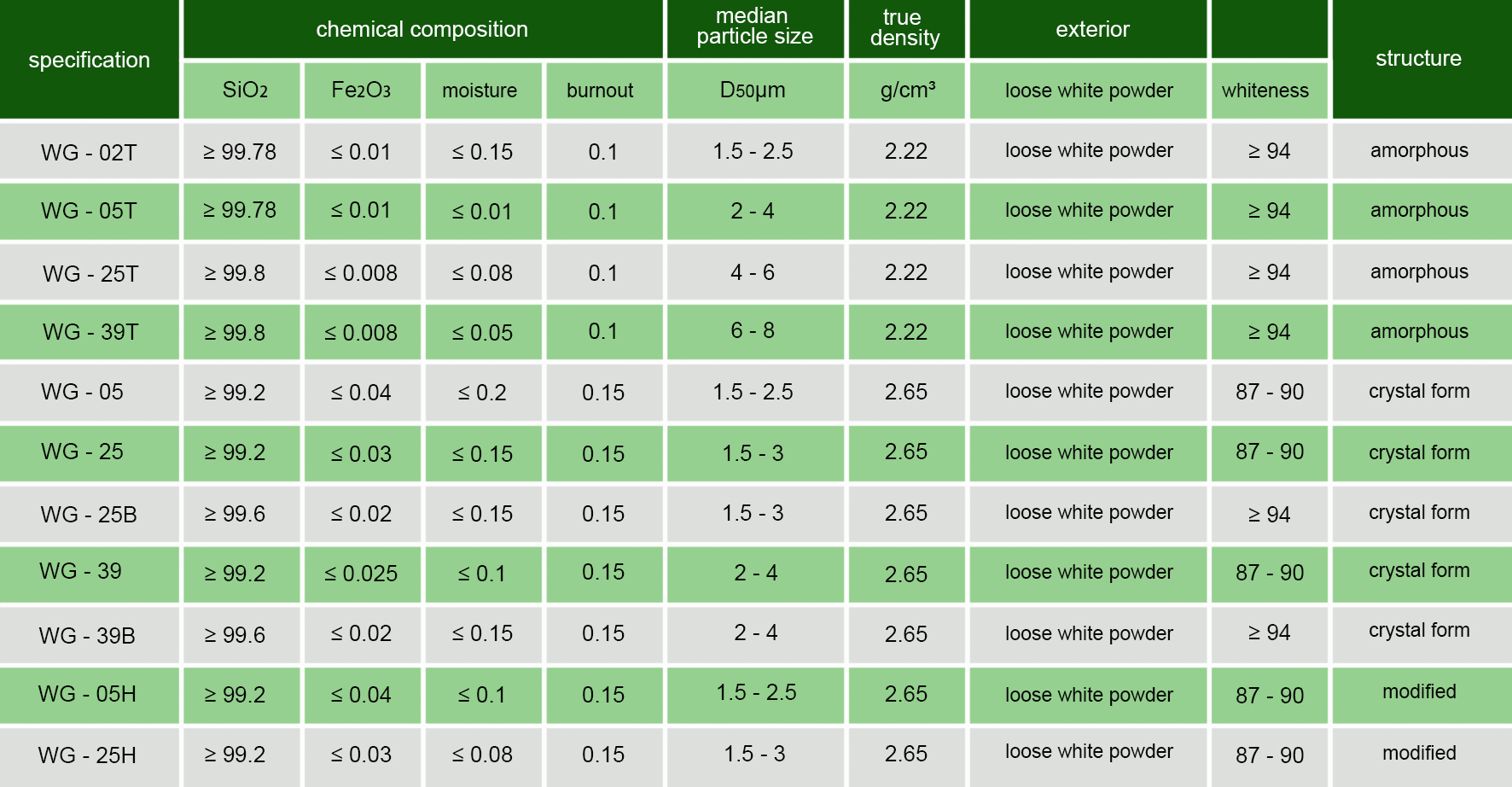 ♦ Why choose Wanxing Building Materials Co., Ltd?
Cost-effective, fast development efficiency, professional operation with integrity.
Product quality assurance, delivery guarantee, good after-sales service.
♦ When can I get the quotation?
We usually quote within 24 hours after we get your inquiry. If you are very urgent to get the price, please call us or tell me by email so that we will reply to you in time.
♦ How can I get samples to check the quality?
After price confirmation, you can require samples to check the quality of our product. We could send you samples for free while you bear the freight cost.
♦ Can you do the special packing for us?
Yes, we could pack our product according to the requirement of our customers.
♦ How long is your delivery time?
We usually deliver the goods within 10 days after the payment.